Eganchurchfurnishing.com team of Artisans newest Liturgical Preservation
3 Carrara marble altars, two marble statuary, baptismal Font & bronze tabernacle

Special Congratulations for the exemplary team effort
Our Lady of Assumption Parish Copiague NY (Long Island)
& the entire Pastoral renovation Team

Mr. Rolf Rohn of Rohn & Associates Liturgical Design www.rohndesign.com
Our Lady of Assumption Parish welcomes visitors & Individual contributions Give (parishsoft.com)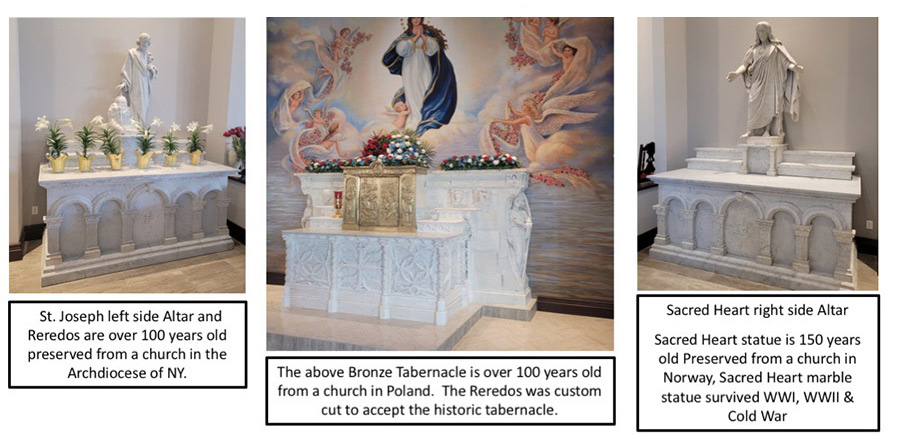 Each of the three Altars, the statues of St. Joseph & Sacred Heart were crafted over 100 years ago
from Carrara marble quarries found only in Carrara Italy.
Michelangelo used Carrara marble over 500 years ago for his famous beautiful carved
figure of David & the Pieta. Michelangelo stunning Pieta statuary is preserved at the Vatican in Rome.
The three marble altars were assembled, cleaned and custom fit to the new sanctuary
at Our Lady of Assumption Church by eganchchurchfurnishing.com craftsmen.
For Quality & Personal Service call Jim Egan 1-800-440-1202
email Jim Egan: jeganrestoration@gmail.com | Eganchurchfurnishing.com