Congratulations to St. John Church
Located in the center of the town of Clinton, MA
Eganchurchfurnishing.com completed
New Ceramic tile flooring under the bays of pews
Pew refinishing (in place) in the nave
New Carpeting in St. John's aisles and sacristy
By Eganchurchfurnishing.com
Quality Church Furnishing & Restoration for over 50 years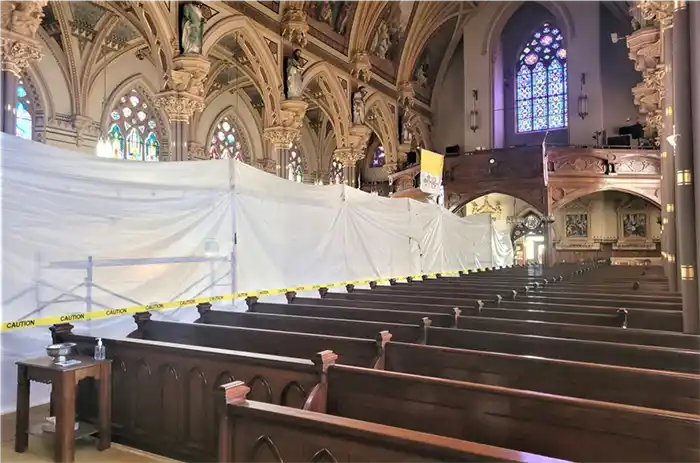 Eganchurchfurnishing.com Craftsmen designed and built a plastic shield tent inside
St. John Church to protect the sacred art, gold leaf moldings and beautiful statuary.
St John Church had services every weekend with minimal disruption or loss of collection.
St. John the Evangelist Church welcomes the faithful with inspiring architecture.
St. John Church stands as a majestic presence in the center of historic Clinton Massachusetts.
Donations are welcome to assist St. John the Evangelist Church serve the faithful community
and maintain the Parish's Sacred Art and Architecture : Give (parishsoft.com)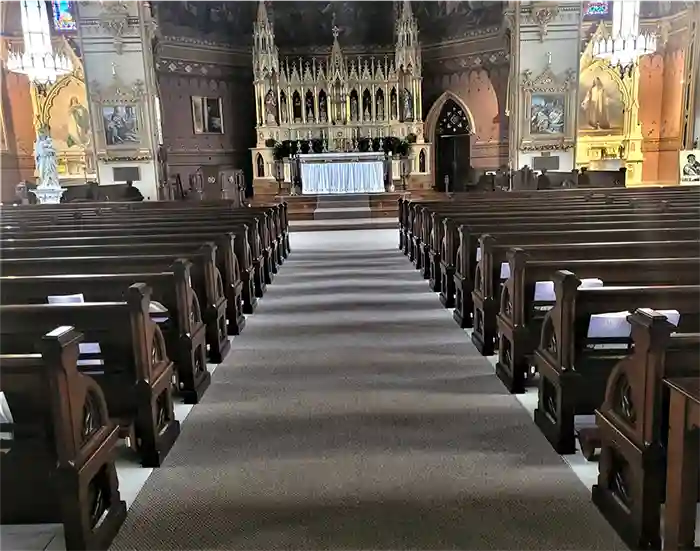 Eganchurchfurnishing.com Craftsmen completed the following for
St. John the Evangelist Historic Church
Light pew refinishing with the pews in place
Move each bay of pews to install a new ceramic tile floor under the pews
Replace carpeting in St. John Church nave and sacristy floors
Refinish the cherry wood altar rail
Call 1-800-440-1202 or email: jeganrestoration@gmail.com
Jim Egan
Project Manager & Principal
Shrewsbury MA
www.eganchurchfurnishing.com