Egan Church Furnishing featuring new Hymn Boards by Woerner Industry Church furniture.
Woerner Industry church furniture catalog is featured on Egan Church Furnishing home page with 2021 prices still be honored. USA made in norther New York state with several generations of quality craftsmanship.
See Egan Church Furnishing Hymn boards on page 20 of the Woerner catalog with 2021 prices, See stain selection on page 2. Order now to lock in 2021 prices for Fall delivery.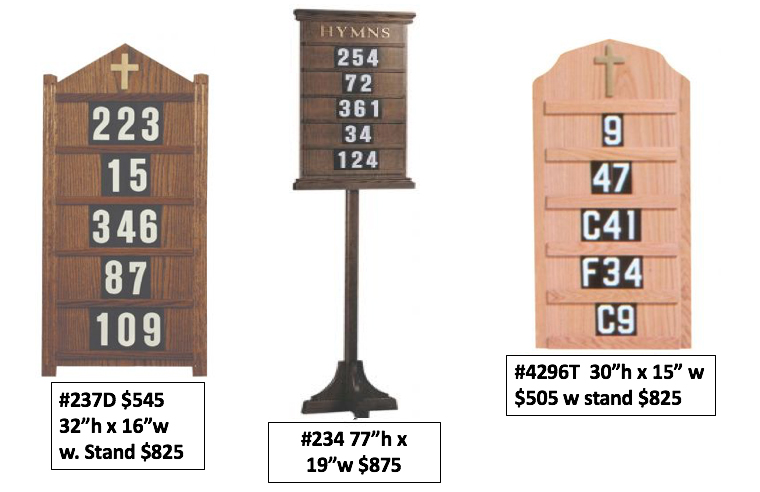 Call 1-800-440-1202 or email Jim Egan for personal service. Eganchurchfurnishing.com. Quality furnishings, competitive prices.