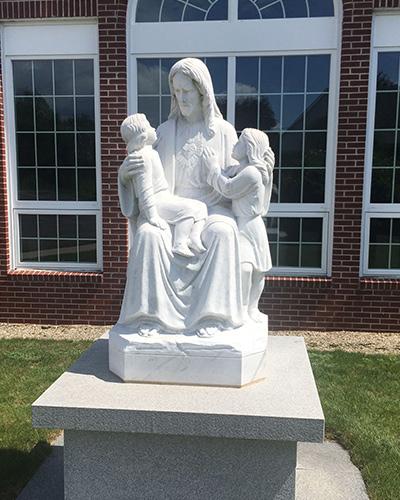 Welcome back to Egan Church Furnishing's blog with some exciting news. The supremely high quality and value-priced bronze religious statues are no longer a secret. Our life-size sculptures distinctly depict image of the Holy Family and they are ready to be put on display at your church as well.
We are proud to offer stunningly brilliant hand-crafted Bronze and Marble Statuary works that bring forth a most realistic presentation of our faith's most celebrated themes. Manifesting all these expressions, the craftsmanship of our experts in each piece has been meticulously made in order to produce the finest detail of divine artistry. You'll love browsing through our Demetz Ecclesiastical Art catalog for an array of heirloom quality statuary products!
Bronze and Marble Statuary is a form of Christian art that for years now all our clients here at Egan Church Furnishing and Restoration have celebrated for years. Contact us anytime.