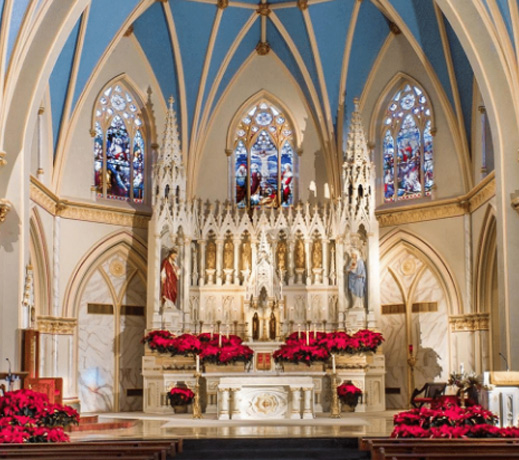 We are not here to simply paint your church. We are here to safeguard and protect the historical structure and appeal of the entire worship environment. This demands careful strategic thought and consideration prior to wetting the first brush. With thirty-five years of church restoration and painting experience, our first role is to consult you on the various pros and cons of product and color selection. We will settle for nothing short of an abject celebration by you and your entire congregation upon completion of your house of worship's paint project.
Understand that we are not simply painters. We are church repair subject matter experts and master craftsmen who happen to possess master craftsmen painting skill. Every church has its own unique special character that requires expert craftsmen to do much more than lay down paint. We repair plaster, molding, glass, and a host of other things that are often overlooked by simple painting crews but never overlooked by church restoration specialists like us here at Egan Church Furnishing and Restoration.
Out on our website you will see Sixteen (16) projects that serve as a representative sample of the Church Painting projects that we have accomplished over the years. Again, these are just a small sampling of our Church Painting success stories. We will love to show you more personally. It will be our honor to demonstrate to you personally exactly why New England churches have trusted us so often and for so long. Call us here at Egan Church Furnishing and Restoration anytime.