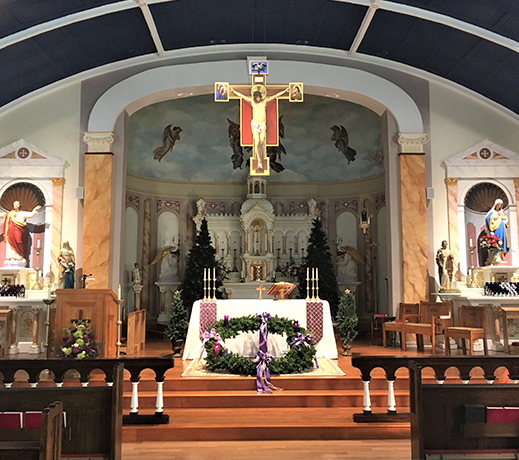 We've been painting and restoring New England churches since 1960. We don't stand on that fact alone. We'll show you what we've done and who we've done it for. Church painting services are conducted by start-up businesses around the country, but God bless them, the simply don't have the skill to guarantee and protect your priceless parish. You get that with Egan Church Furnishing & Restoration!
Church painting requires expertise since church buildings are populated with expensive antique and modern furnishings. Contracted firms do not get a second chance in that environment. We are purposeful and precision craftsmen who value you and all you physical space for the incalculable worth that it represents. This is the space we've operated in for some seventy years now. Again, it's all about trust and we'll establish that from our first conversation with you.
Let's get started to reviving your church's physical protection, look and feel. Contact Egan Church Furnishing and Restoration if you require this field of expertise.