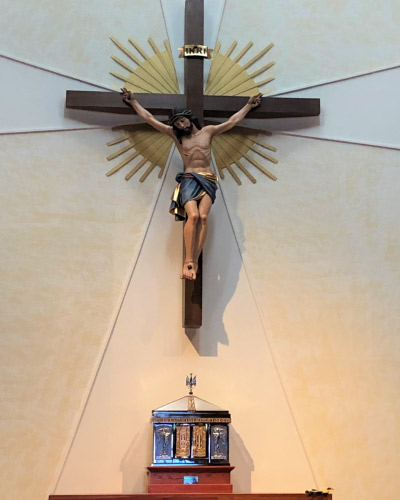 Beautifully hand-crafted wood crucifixes from Italy are a perfect addition to Christian houses of worship. Our wood carved crucifix offerings are proudly displayed in churches across America. And that makes us proud.
We offer wood-carved corpus statue from the Demetz art studio in Italy which are meticulously carved by master craftsmen. They are treated with oils to highlight the wood grain and the natural wood colors. Out on our website you will see six variations to choose from. We will love to discuss all our represented church products and services personally.
Call us here at Egan Church Furnishing and Restoration anytime. We'll be delighted to discuss the many ways we can enhance the worship experience at your church!