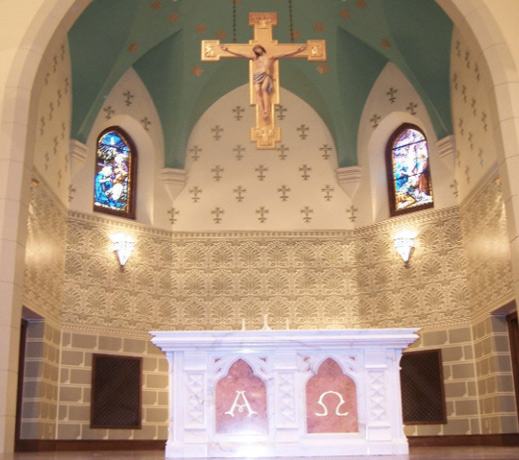 Each and every time over the years that we here at Egan's Church Furnishing & Restoration (serving all of New England) have been entrusted to paint a house of worship, we take a deep sense of honor and responsibility to honor God by our work. We consider the sacred nature of the environment as well as the history of the buildings we paint, repair, and restore. It is our obligation to preserve and protect that history.
Why Choose Egan Church Furnishing and Restoration to Paint Your House of Worship?
Experience – We've been doing this since 1960! We have painted countless churches with great pride over the years. See for yourself a small portfolio of our New England church painting accomplishments!
Skill - Our team of craftsmen will satisfy the widest variety of needs that include (but are not limited too) working with intricate trim, murals, doors, altars, and sanctuaries.
Ability – We'll match our skill, training, equipment, and efficiency against any competitor in the industry. We possess the ability to paint the most challenging steeples and ceilings imaginable. Why do we say this? Because we have!
Just so you know, here are examples of the spaces within your parish that we are happy to professionally improve and restore:
Sanctuaries
Altars
Foyers
…And much, much, more!
We want you to keep in mind that our website is designed simply to give you a peek into the variety and quality of our services. Please know that the true joy of what we do is the opportunity to sit down with you and demonstrate the countless church restoration services we've accomplished over the past 60 years. We will be honored when you contact us here at Egan Church Furnishing and Restoration.