Our Special sale notice just mailed to parishes outline 15% Off Sale + free shipping with the recommendation to lock in current prices to avoid shortages and price increases.
15% off Liturgical Appointments in Alviti , Koleys and Regal Bronze catalogs + Free Shipping, 15% off sale on all Woerner church furniture catalog (shipping is additional).
We just received only a few days notice that Koleys Liturgical Fall 2021 catalog prices listed on our web site are increasing 10% across every product in their catalog as of 1/15/2022.
Unfortunately, this will require us to change our special Sale on Koley's to 5% off the Fall 2021 manufacturer catalog on our web site. We will still keep free shipping for Koley's orders.
Also please note; Regal Bronze Fall 2021 catalog on our web site has also implemented an immediate 10% surcharge. This will alter our sale discount to 5% off Fall 2021 Regal Bronze catalog prices with free delivery.
https://www.eganchurchfurnishing.com/memorial-chalices-candle-sticks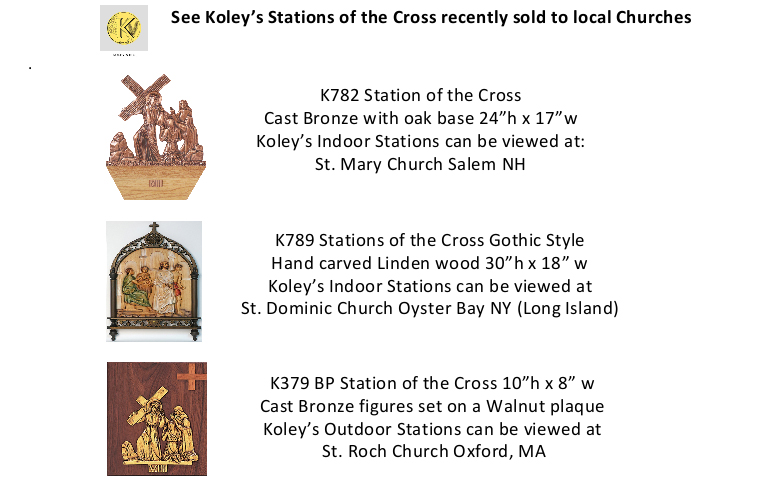 All orders are handled from start to finish by Jim Egan personally with 35+ years of experience in liturgical appointment, custom furnishing and historic church restorations.
How many times do you call an 800 # or internet company to review your order and the person answering is confused. They don't understand the importance of having a Holy Water pot & sprinkler delivered before Holy Thursday.
Save with my low prices and know your order will be handled by someone with experience in Liturgical furnishings and appointments. Order early to avoid future price increases.